Last week, our friend Liam Crowley at The Direct reported that 14-year-old rising star Milan Ray would be joining the cast of Marvel Studios' Blade. The immediate choice being speculated for such a charming and powerful young actress is the daughter of Blade (whether Fallon Grey or Brielle). However, I was initially apprehensive about how Milan Ray could fit into the movie, given my existing theories about what the storyline could be.
I've previously theorized that Blade could feature flashbacks intercut with a modern storyline. When I heard the Milan Ray news, I was unsure how the Young Blade, Daughter of Blade, and Modern Blade storylines could all fit in the same movie, because that starts to become a lot of storylines to juggle satisfyingly.
But then the story potential hit me – what if the Daughter of Blade story parallels the Young Blade flashbacks? If Milan Ray's Daughter of Blade reminds Mahershala Ali's Eric Brooks of his younger self, that could trigger his series of flashbacks throughout the movie which flesh out the characters of both Blade and his daughter. Meanwhile, those same flashbacks could lay the groundwork for Blade's relationship to the villain, developing pathos for an emotional modern-day fight at the end of the movie. In this way, all three potential storylines would lead to the same final endpoint, keeping the story balanced and focused.
As I've theorized before, if they're going by the comics, the villain would have to be Dracula. They can easily swap him out for any other vampire without a problem because Marvel could simply change his name and keep everything else the same as in the comics. But if they really want to get Blade right and stay truthful to the character on the page, then I think Marvel Studios will have to commit to doing the traditional Dracula character based on the version by Bram Stoker and adapted for Marvel by Marv Wolfman.
If Thor: Love and Thunder can adapt popular free-domain mythology characters like Zeus, then I don't see the hesitation for popular free-domain fantasy characters like Dracula, especially given Dracula's long and established history in Marvel comics.
Granted, we still don't know that Young Blade or Dracula will actually be a part of the film, or that the Daughter of Blade will be either. We don't know anything for sure about the story or castings. But in the comics, there are only a few types of Blade storylines.
There is Blade's teen years and his 80-year vendetta against Dracula, which is essential. There is Deacon Frost, but he's far less important than Dracula and his core story was already told with the Wesley Snipes movies. Lastly, there are Blade's miscellaneous vampire hunter adventures, which are like a villain-of-the-week TV show. It is entirely possible that the whole movie could be one of these miscellaneous vampire hunter adventures, though I think that would be a disservice to the rich legacy of Blade and Dracula from the comics.
The story of Blade's daughter hasn't been explored on the page before, but the idea has been floating around for years. In 2015, comic writer Tim Seeley was set to launch a new series titled Blade the Hunter introducing Fallon Grey as the daughter of Blade. The comic was shut down before it even started, but rumors began circulating that Marvel Studios was interested in bringing the concept to screen anyways.
With Milan Ray's casting and the new Bloodline: Daughter of Blade comic series coming this fall (now named Brielle), I think Marvel Studios may finally be setting the stage to bring the daughter of Blade to life in the Blade movie next year.
Also coming later this year is the first-ever Midnight Suns comic series, with Blade playing an integral role. Could this be another sign of synergy, maybe hinting at Marvel Studios' Midnight Suns coming sooner than we think?
So what do you think about all of this? Could Milan Ray be playing the daughter of Blade? Do you think Dracula will be involved? How could Ray fit with Aaron Pierre's role? Let me know on Twitter @vinwriteswords and remember to follow the site @MyCosmicCircus for more Blade theories!
Theories on Aaron Pierre's Role in 'Blade'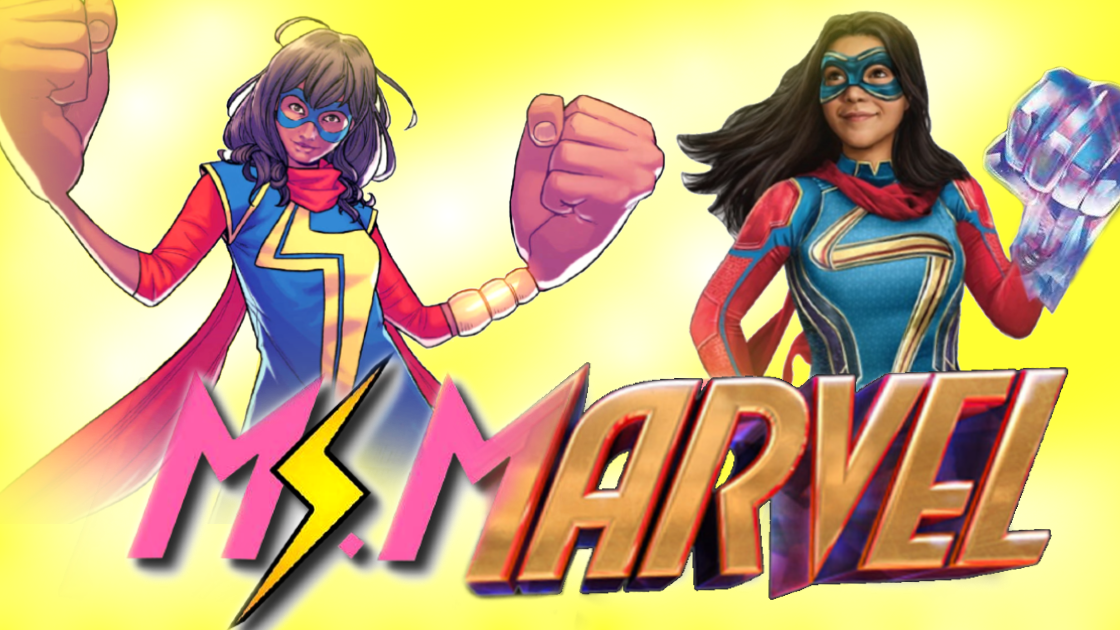 What I Heard: Blade is Expected to Appear in 'Werewolf By Night'